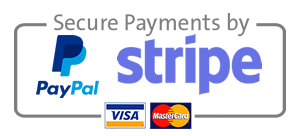 Payments accepted on our website
We accept PayPal and major credit/debit cards through Stripe.

PayPal is only accepted in Europe as of Jun. 9, 2021, while Stripe is accepted in the US, Australia, South Africa, South Korea.

Both payment methods provide a secure connection and transparently pass card information to the VISA/Mastercard network. We do not have access to your debit/credit card number or any other details.