For those of you who've been using the Chargie app on iOS, you know that there's a 15-minute delay from the moment you plug it in to the moment the Chargie device actually starts managing the connection. Sometimes it's shorter, sometimes it's longer. But that's the way it was until today.
Generally, this works out just fine – the phone is going to stay connected to the charger for more than that. And it generally works well if you don't want the app to show up every time you plug your phone.
But today I received an email from Chargie user Dirk in Germany who found out another way of starting the Chargie app by using the automations present in iOS's Shortcuts app.
I won't embed any screenshots except for the Shortcuts app because they'd clutter the post a lot. The following guide is pretty straightforward (adapted from Dirk's email):
– open the Shortcuts app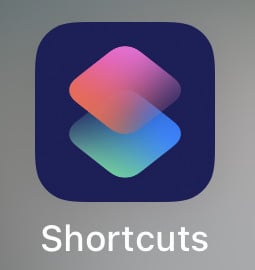 – go to Automation (in the middle at the bottom)
– click on "+" in the upper right corner
– select "Create Personal Automation"
– scroll down and tap on "Charger"
– "When charger is attached" (left side) should be selected
– press "Next" in the upper right corner
– select "Is Connected", then Next
– select "Add Action"
– select "Scripting"
– select "Open App"
– tap on the word "App" in the "open app" text field
– select "Chargie – phone charge limiter"
– click on "Next" in the upper right
– deselect "Ask before running"
– click on "Done" in the upper right
This way, every time you plug your phone, the Chargie app gets brought up to the front and the connection is immediate.
Thank you, Dirk Drews (https://dirk-drews.de), for the tip, and hope you have a wonderful time with your Chargie device!