One of the best perks modern society has is the instant fulfillment of everything: one-hour home delivery, home office, ultra-fast charging of batteries of devices ranging from smart watches and phones to electric cars.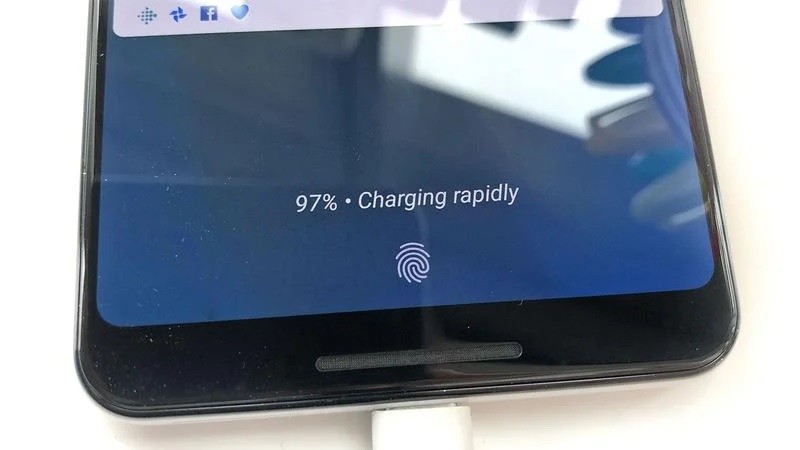 Electric cars and phones are not much alike, when it comes to battery management. The first have huge battery capacities and don't ever fully charge nor discharge, have complex management and cooling systems, while the latter are mostly glass slabs with huge processing power and no cooling. What's even worse is that they're most of the time covered in a heat-insulating plastic cover. Why is that worse? It's not for the phone's aesthetics, obviously, but for the battery.
The lithium ion batteries used in mobile phones and tablets are made from organic materials that have a high sensitivity to heat. And it doesn't have to be boiling, 50°C (122°F) for prolonged times is enough to provoke complex changes in the thin layers of compounds ever present in a rechargeable battery.
One change today, one change tomorrow, the events start to chain and changes add up. There's the perfect recipe for destruction and one day you check your iPhone's Settings – Battery – Health menu and instead of the 100% before that holiday road trip there's now 97% in little over three weeks. Why did that happen?
Well, of course, the fact that you navigated the entire 3000+ miles using your phone mounted on the dash in full sun might surely explain it, but it also happened to your friend who charged it religiously to 90% every night, using a Chargie device (right?) and an original fast charger.
So, what gives?
It's the heat. Of course that travelling with a dash-mounted phone kills the battery, everyone knows that (right?). The thing might even swell and ruin your screen. It might even catch fire, like it's been the case for some. But even if you use overnight charging to 80 or 90%? Why is that?
Again, it's the heat. Had it not been for the Chargie, the degradation would've been some 10% higher, but even so, after a year using a fast charger every night, the battery still went down to 94%.
Fast charging is glorious
That rewarding feel that you can connect your phone to your 30/50/65+ watt charger and while you shower, brush your teeth and have a sip of coffee, your phone is already at 90% and you can go. Pretty amazing, right? It is. For only so much time.
Phones already have this software protection that kicks in when the battery reaches a certain temperature making the charge slow down. Or, after some 80 to 90% state-of-charge, it lowers the current to protect it from egregious degradation (it's written in their chemistry).
But that's not enough for a long lasting phone's aspirations.
Mark my words: every time you fast-charge your phone and shave some 10-15 minutes off charging time, you lose much more capacity than you imagine. Some 0.05-0.1% more exactly. Which is a lot. Because you charge it maybe twice a day, 365 days a year, and then you don't cool it to room temperature, but put it in your pocket, inside its protective case.
For a comparison, a Pixel 3a charged/discharged continuously in our lab for 24/7 with the screen permanently on, between 30 and 85%, only lost about 1% in a year. Which is almost nothing. It came with 98% new, now it's at a steady 97%. But it rarely got hot because of charging. And it almost never got full.
Electric car owners can confirm this: those who supercharge a lot get more battery degradation than those who usually do it at home with a slow charger.
For phones, charge limiting with a Chargie device can only do so much if you continually heat up your phone every day. Chargie wants, above all, to make overnight charging safe and desirable. Its Scheduled Charging option helps a lot, but a slow, 5V/2A charger can greatly supplement Chargie's protection capabilities.
Introducing Chargie C Basic (for phones)
New charging standards will almost surely implement the USB-C connector and along with it, the PD fast charging technology. Which is not new tech, the Qualcomm QC3 and QC4 did fast charging, and so did OnePlus's Warp, but PD is more universal, more high-voltage and can power everything up to laptops and monitors with 100W (20V/5A) of juice. Well, that's good for laptops, but not for most phones.
That's why our new Chargie C Basic will make PD hold its horses to some 8 watts, more than enough to juice up any tablet or phone during the night. Effective charging time is only 20% slower for an iPhone or a phone with similar battery, whatever type of charger you're using. I made this decision because otherwise people would charge up their phones using full PD speeds, batteries would degrade and everyone would blame Chargie for not doing its job properly. Well, if you really want PD charging and you're in a hurry, please do it directly, not through Chargie.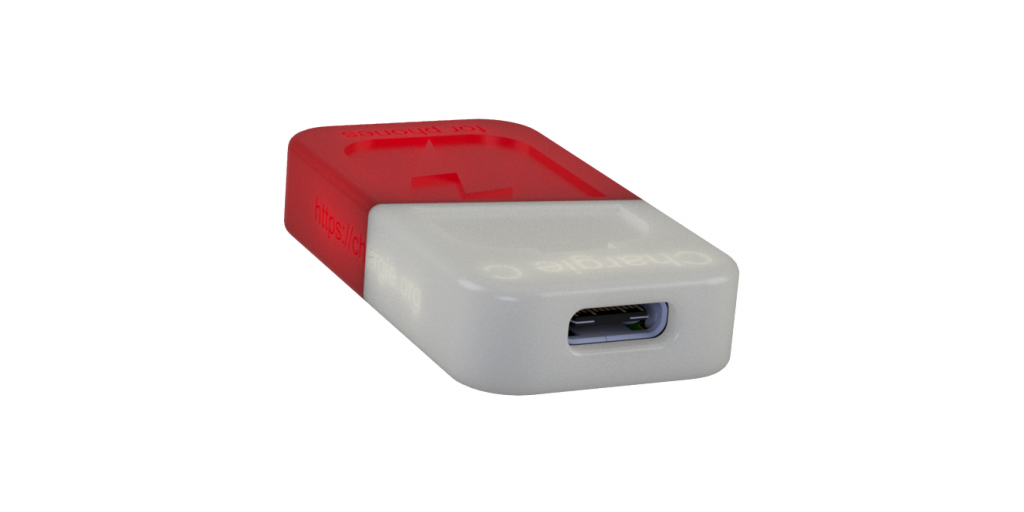 At 8W, charging performance will not get throttled, your phone's heating curve will be much reduced and its lifespan will get extended beyond the manufacturers' projected 2 years. Chargie C Basic (for phones) will continue to fast-charge using QC3 and QC4 chargers, in order to remain compatible with older charging tech and phones.
Here's where you can get the new Chargie C Basic. You can read more about Chargie's updated specs here.