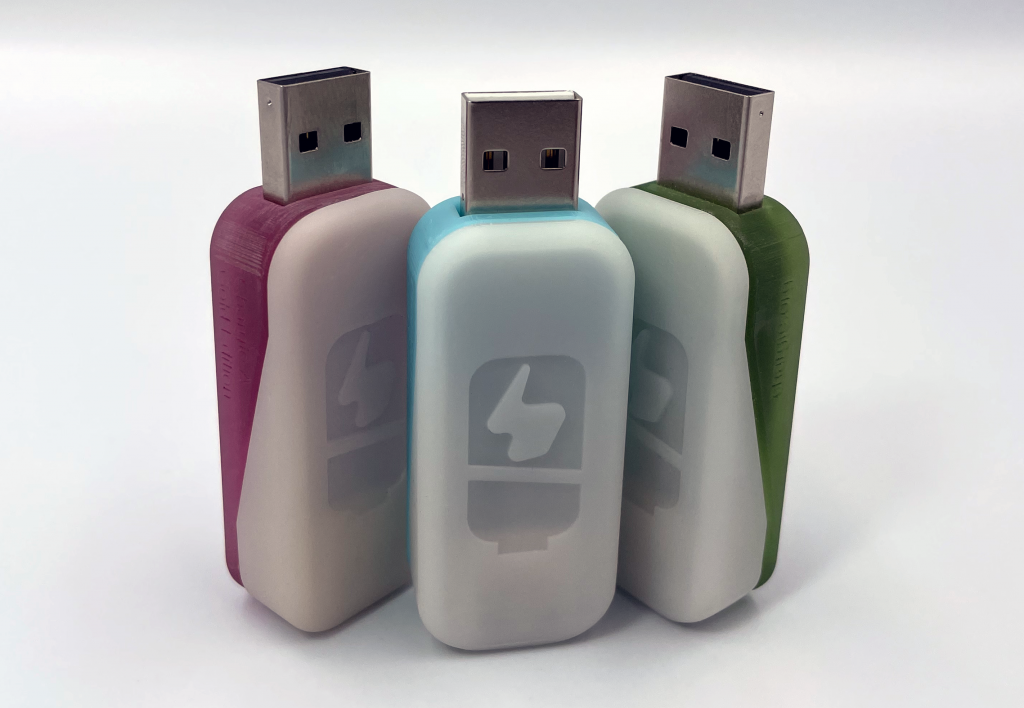 When you start manufacturing with no experience in manufacturing whatsoever, you have to learn from others and invent. And not be afraid to change the design when it makes sense. You want to make things happen, no matter how bad they might come out at first.
There are some people who might object to this point of view, but that's the way it happens on so many levels, simply because every little thing you do requires experimentation and money, which all take time. And time is the only resource you have, really. Take a look at Tesla and compare their 2007 product with the newest Model 3 (different scales, I know, but the same phenomenon).
On the other hand, when Chargie started growing, other possibilities came along. Like it's the case with our new resin printer, the Anycubic Mono X.
About resin printing
Resin printing is the culmination of technology advances in 2021, as far as I can see. The fact that it just became affordable is even more wonderful.
Basically, from bottom to top, you just have an UV lamp, a monochrome 4K LCD screen, a resin recipient with a very transparent bottom and an aluminum platform that goes up 0.05mm at a time with each layer. The 4K LCD opens and shuts its pixels according to the current layer's image (you can compare this to a CT scanner's image).
The result is that parts come out at hugely higher speed, since it doesn't matter if you only do one or if you do 80 pieces at a time, the layer's exposure time is the same (about 2 seconds).
The fun fact is that the parts come out with an outstanding quality. You can extrude text that only has 2mm height, you can do a lot of things you really can't do with classic FDM printers, with 30 times more speed (only depends on the screen's size). Your parts don't bend, don't melt at 50 degrees Celsius and are not flammable. And you can use a neutral base resin (transparent or opaque white) which you can colour to your liking, and you get translucent or opaque parts. Very neat.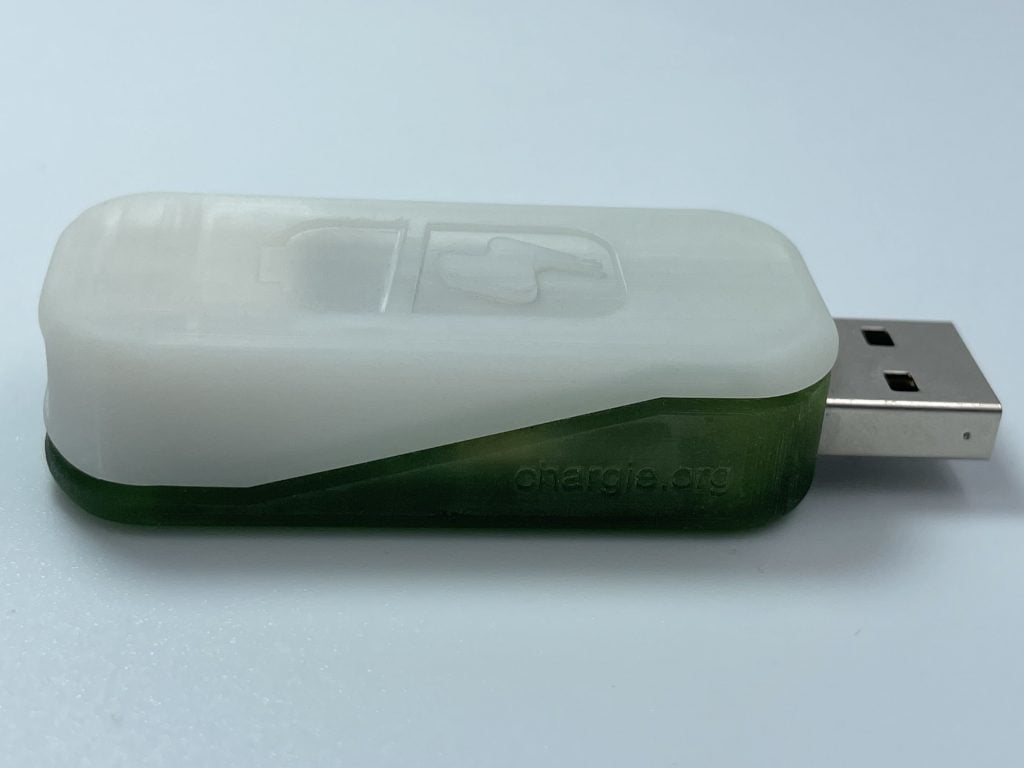 You can read more about the different existing resin printing technologies here
The not to fun fact is that the resin is more expensive than PLA filament, that you have to wash the resulting parts with isopropyl alcohol for 10 minutes, then expose them to sunlight (or a UV lamp) for another couple of minutes on each side, to perform a final curing of the resin. All in all, the entire process is much messier than FDM but again, the resulting pieces' quality is outstanding.
When things go bad, though, you've just lost 80 half-cases and almost half a kilo of resin, which is quite a lot (the one below just happened as I was writing this and the resin from the vat finished, leaving some of the parts incomplete).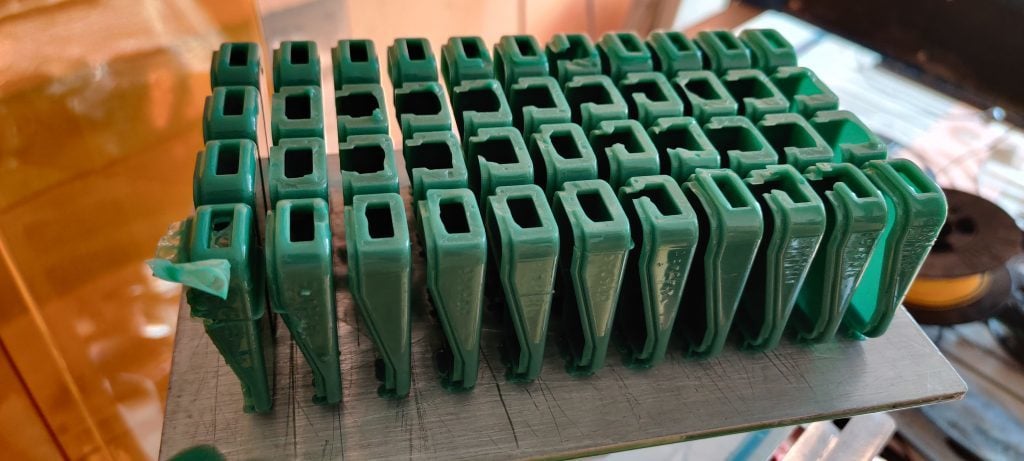 Starting out small
At first, Chargie's cases were made out of heat-extruded PLA at about 200 oC. If you do it slowly, the parts come out very nicely, but you need to go slooooow. Which is not an option for even small-batch production processes, or you need dozens of printers doing the same thing and eating a huge amount of energy. And you can't have layer heights of just 0.05mm like you do in resin printing, since the layers are really printed one at a time.

The advantage, though, is that you can change your mind whenever you feel like, and you don't have to spend a fortune on new plastic molds. They DO NOT come cheap (5-figure numbers), and can only be made by specialist engineers, pose very high quality issues when they don't make them well and you really don't have any control over their quality until the next batch, thus making the feedback very delayed and so 20th century. On the other hand, 3D-printing, whichever flavour you choose, is very flexible and its quality is all under control, with bearable quirks (I'm talking about FDM, because resin's quality is already outstanding and can be compared to top-notch plastic casing).
So for a startup in 2021, resin-based 3D printing is the only way out of this issue with the least amount of investment.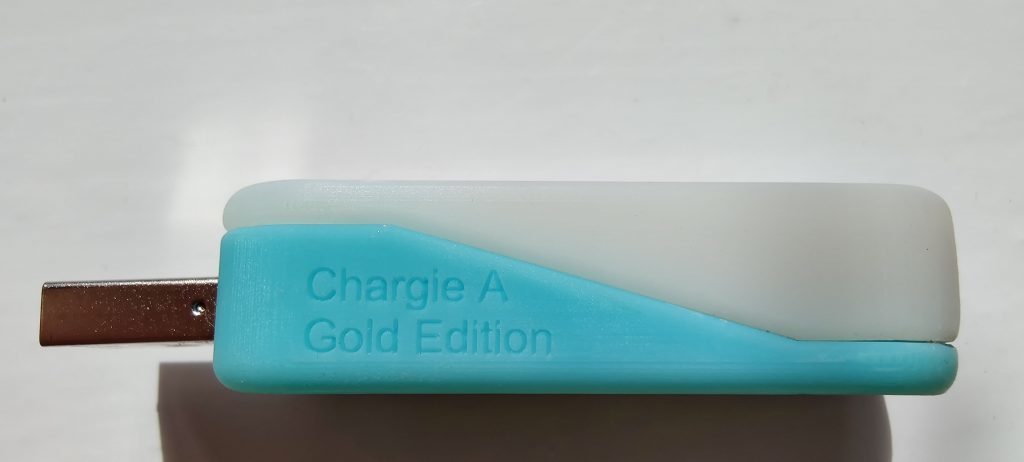 Serving the purpose
For Chargie, which is a device that most of the time sits hidden under a bed, casing quality is not functionally important – it has to be there to give the device mechanical sturdiness, but otherwise I thought FDM printing is a good tradeoff between price and quality.
The visual qualities of a product are, on the other hand, the ones that impress most, and I can say it loud now that I've never looked back at PLA printing once I started doing resin.
Chargie is now ready for medium volume production. 2021's chip crisis is another big hit on production from Lighty Electronics to Tesla and Samsung, but that's a story for another post.
Right now Chargie's new case is available to a limited number of orders. Get yours now.